Leather is generally seen as the optimum within golf gloves, but what if I told you vegan golf gloves are just as good?
Non-Leather golf gloves are becoming very popular in recent times. This is no surprise as they are often much better in terms of flexibility, moisture reduction, and a tight fit. All the things that aid you in your golf game.
Some of these vegan golf gloves are so high-quality that even top-players use them. So they are sure to assist your game even in the worst weather. In fact, some of these are made to work well in all weather, both warm sunny and cold rainy days.
1. Bionic – StableGrip Golf Glove
This vegan golf glove from Bionic is designed to feel like your own skin. No need to constantly readjust your wrist-strap, with this flexible yet tight fitting glove. Take your golfing to the next level with the future of golf gloves. All without any traditional leather.
2. Callaway – Xtreme 365 Golf Gloves
These golf gloves from Callaway make use of a premium synthetic material from Japan. It's the sublime synthetic leather glove for any vegan golfer. It's also much cheaper than the traditional highest quality gloves, that use leather. So don't miss your opportunity to try these.
3. FINGER TEN – Golf Glove
Made with durable synthetic leather, which makes it both flexible and breathable. It's made with exceptional quality, that even a pro-player can wear. Although the price is far from professional golf gloves. Most likely one of the most reasonably priced vegan golf gloves.
4. FINGER TEN – Rain Grip Golf Glove
The weather is something we can't control, but there's one thing that we can control. The perfect vegan golf gloves made for rain! That's exactly what you get with these high-quality gloves from FINGER TEN. Don't let the rain stop you from hitting that birdie.
5. FootJoy – RainGrip Golf Gloves
One of the most popular golf gloves out there, and with good reason. They are made for playing in the rain, so they dry quickly. Aside from that, they are both flexible and have multiple closings. An excellent choice for the vegan rain-golfer.
6. Bionic – ReliefGrip Golf Glove
An amazing golf glove for arthritis relief. Bionic has many gloves that are specifically designed to lessen the pressure on your wrist. Usually, this means less form-fitting, but not this one. An excellent choice if you tend to get golf-related arthritis pain.
7. Zero Friction – Compression-Fit Golf Glove
Some golf gloves nowadays are actually marketing themselves as non-leather. That's a significant step in the right direction, as many people believe genuine leather gloves are optimal. Although that's not the case. This is one of these brands and a great choice if you want to support non-leather brands.
8. Callaway – Weather Spann Golf Gloves
Another golf glove from Callaway that uses the same premium synthetic leather from Japan. The key difference between the two is that this is designed for a firm grip in all weather. Meaning it has both moisture reduction and helps your hands breath better. Excellent for both warm and rainy days.
9. PUMA – Flexlite Golf Glove
This golf glove from PUMA uses an advanced synthetic mixture that supports both fit and flexibility. It's the kind of quality you would expect from PUMA. Not many know that they offer vegan golf gloves, but luckily for us, they do. Want something different? You can choose between 3 different colors if you want to spice up your golf outfit.
Also Check Out: Favorite Vegan Rice Cakes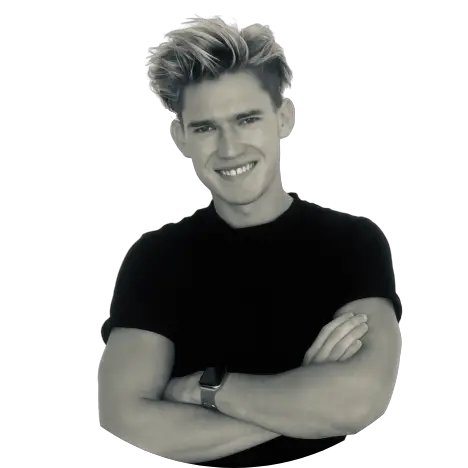 Hey, I'm Gus! I have been vegan for quite some years now, and have collected a lot of knowledge about the subject in this time. My goal with this blog is to spread the vegan message and make it easy to know exactly what's vegan and what's not.