Everybody loves a tasty snack, but vegans are to be cautious when Purchasing their favorite snacks such as vegan rice cakes. So I have made a list of the many vegan rice cakes options out there.
Rice cakes in this list are all free from any animal products. That includes dairy, eggs, and animal fats. These rice cakes are all confirmed to be 100% vegan-friendly due to their ingredients or certification. So you can safely eat any of these without doubt that no animals are harmed.
These are great options, but you might want to try other flavors as well. If that's the case, I have some advice for you. It's essential to avoid any rice cakes that contain artificial flavor enhancers or even natural flavors. These are broad terms that can include animal products. Although that's not always the case. So I encourage you to contact the company customer support and ask, in case, you find a flavor you must try. These companies are usually more than happy to answer diet-related questions like that.
---
1. Lundberg Organic: Sea Salt
The ingredients are as follows. "Organic Whole Grain Brown Rice, Organic Mochi Sweet brown rice, sea salt." Additionally, these rice cakes are certified vegan by Lundberg themselves.
2. Kim's Magic Pop Original Flavor
These rice cakes are not only entirely vegan but also very healthy. They are free from added fat and sugar, which results in very few calories. One serving is only 15 calories. That's only half the calorie content of many other brands.
3. Paskesz Ultra Thin Rice Cakes with Quinoa
Although not listed as vegan, they are. They consist of whole grain rice, quinoa, and sea salt. These rice cakes might not be suitable for the gluten-intolerant or people on a gluten-free diet. Strangely enough, they are listed as gluten-free, but the packaging says it can have traces of gluten. That's something to consider if you follow a gluten-free diet.
4. Landau Thin Cakes
The only two ingredients in this rice cake flavor are; Whole Brown Rice And Salt. Meaning they are suitable for all vegans and vegetarians alike. They are also fairly low calorie, although their serving size is rather large, at 6 rice cakes. So maybe limited your amount to less than the standard serving size.
5. Kim's Deli Pop Cinnamon Flavor
Yet another rice cake from Kim's Deli. These are, in my opinion, some of the best vegan rice cakes. At least what I have tried. Cinnamon works very well on rice cakes, and it doesn't hurt that it's fat and sugar-free.
6. Lundberg Organic: Cinnamon Toast
Products with cinnamon flavor are often not vegan. Simply because many companies don't even think about the use of animal products. That might be the case with many products but not Lundberg Organic. Their cinnamon toast flavored rice cakes are entirely vegan. That's great news if you are like me and love cinnamon toast flavors. These are really good.
---
Conclusion
These are just some of the many vegan rice cakes. I chose these specific brands and flavors because I have tried them -and love them. Although you might have other taste preferences. In case you want to try different brands or flavors, I'll encourage you to read the ingredients list carefully. Make sure that you avoid "artificial flavors" or even the label "natural flavors". These are often code for some sort of animal product. Not always, but it's the safest to avoid them. Alternatively, you can contact the company directly and ask. They are usually happy to answer diet-related questions like that.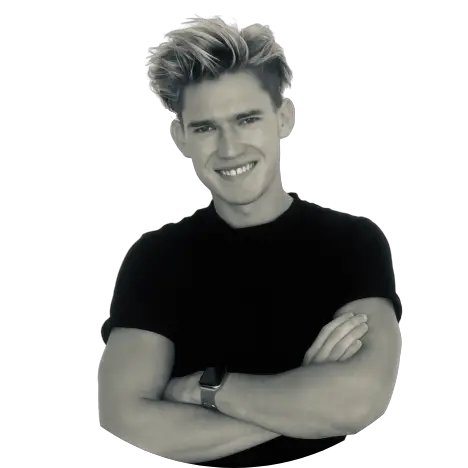 Hey, I'm Gus! I have been vegan for quite some years now, and have collected a lot of knowledge about the subject in this time. My goal with this blog is to spread the vegan message and make it easy to know exactly what's vegan and what's not.