Embark on a culinary adventure as we delve into the rich and tantalizing world of Mozambican Sauce, also known as Piri Piri Sauce. This beloved condiment from Mozambique offers a burst of flavors that ignites the taste buds and adds a fiery touch to any dish. Let's uncover the secrets of this sensational sauce and learn how to make it from scratch.
What is Mozambican Sauce?
Mozambican Sauce, commonly referred to as Piri Piri Sauce, is a spicy and versatile condiment originating from Mozambique. Its name "Piri Piri" is derived from the bird's eye chili peppers used to create its signature fiery kick. This sauce is a staple in Mozambican cuisine, cherished for its bold flavors and ability to elevate any meal.
Piri Piri Peppers
Central to the charm of Mozambican Sauce are the bird's eye chili peppers. These tiny, potent peppers are renowned for their intense spiciness and unique flavor profile. The question remains – just how spicy are they, and can we adjust the heat level to suit our taste preferences?
How Spicy are Bird's Eye Chili Peppers?
Bird's eye chili peppers rank high on the Scoville scale, measuring between 50,000 to 100,000 Scoville Heat Units (SHU). They pack a powerful punch, making the sauce fiery and exhilarating. However, the beauty of homemade Mozambican Sauce lies in its customizability – you can control the spiciness by adjusting the quantity of chili peppers used.
Ingredients
To create the authentic Mozambican Sauce, gather the following essential ingredients:
Bird's Eye Chili Peppers: The star of the show, responsible for the sauce's spiciness.
Garlic: Adds depth and aromatic richness to the sauce.
Red Bell Pepper: Provides sweetness and balance to the heat.
Smoked Paprika and Ground Cumin: Elevate the flavor profile with smokiness and earthiness.
Olive Oil: Serves as the base and brings a silky texture.
White Vinegar and Lemon Juice: Infuse tanginess and brightness to the sauce.
Salt and Black Pepper: Enhance the overall taste and balance the flavors.
Mozambican Sauce – (Piri Piri Sauce)
Mozambican Sauce, also known as Piri Piri Sauce, is a spicy and flavorful condiment originating from Mozambique. Made with bird's eye chili peppers, garlic, and a blend of spices, this vegan sauce adds a fiery kick to your favorite dishes. Use it as a marinade, dipping sauce, or drizzle it over grilled vegetables, tofu, or tempeh for an extra burst of flavor.
Ingredients  
8-10

bird's eye chili peppers

adjust quantity based on desired spiciness

3

cloves

garlic

1

red bell pepper

chopped

1

teaspoon

smoked paprika

1

teaspoon

ground cumin

1/2

cup

olive oil

2

tablespoons

white vinegar

1

tablespoon

fresh lemon juice

1

teaspoon

salt

adjust to taste

1/2

teaspoon

black pepper
Instructions
Start by preparing the chili peppers. You can keep the seeds if you want the sauce to be very spicy, or remove some or all of the seeds for a milder version.

In a food processor or blender, combine the chili peppers, garlic, red bell pepper, smoked paprika, ground cumin, olive oil, white vinegar, lemon juice, salt, and black pepper.

Blend the ingredients until you get a smooth and well-combined sauce. If the sauce is too thick, you can add a little more olive oil or water to reach your desired consistency.

Taste the sauce and adjust the seasonings as needed. If you prefer it spicier, you can add more chili peppers or a pinch of cayenne pepper.

Transfer the Mozambican sauce to a sterilized jar or bottle, and store it in the refrigerator. The flavors will continue to develop over time, so it's even better the next day!

Use this vibrant and spicy Mozambican sauce to elevate the flavors of your favorite vegan dishes. Enjoy!
Notes
Mozambican sauce is traditionally quite spicy, but you can always adjust the amount of chili peppers used to suit your taste preferences. It's always a good idea to wear gloves while handling hot chili peppers to avoid irritation.
Nutrition
Did you like my recipe?
Share and mention @veganpeak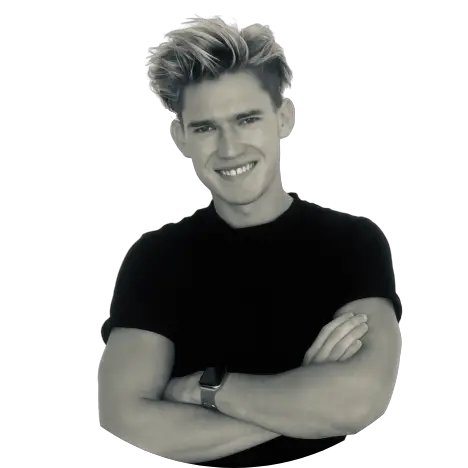 Hey, I'm Gus! I have been vegan for quite some years now, and have collected a lot of knowledge about the subject in this time. My goal with this blog is to spread the vegan message and make it easy to know exactly what's vegan and what's not.