Zucchini is an amazing ingredient to make your bread more moist and healthy, while still being entirely vegan.
This vegan zucchini bread is full of healthy ingredients and both taste and texture is amazing. The oatmeal gives you a lot of additional fibers, while the zucchini is full of vitamins and minerals your body needs.
An amazing thing about this recipe is that it's simple. So it's much cheaper than other options as you don't need to buy all sorts of ingredients. Besides it gives you plenty of room to add your own ingredients.
You can add anything you like, but just keep in mind that zucchini is very moist. So adding a whole bunch of berries could end up making your bread soggy. Just leave out a little zucchini or restrict the amount of watery ingredients you add. This ensures that your bread is moist, but not soggy.
---
Fiber In Zucchini Bread
Most zucchini bread is not particularly high in fiber. Mainly because most recipes use regular wheat flour, or other kinds of refined flour. Now, the zucchini does have fiber, but it largely consists of water. In fact, a small Zucchini only has a few grams of fiber.
That's fine though, it's merely because zucchini's water content. However, it means we need to find the fiber elsewhere. One of the best ingredients to add additional fiber to bread is oatmeal, and that goes for all bread.
So zucchini bread is not generally the best source of fiber, meaning we need to add a bit ourselves. Try out this vegan zucchini bread if you need to some fiber in your diet.
---
This Is The Best Vegan Zucchini Bread
Most vegan zucchini bread recipes out there rely on many different ingredients, but it doesn't have to be that complicated. In fact, the best zucchini bread is definitely the most simple kinds. That's why this recipe is without all of those little teaspoons of all kinds of powders, etc.
This recipe relies on the moisture from the zucchini and oatmeal to make the bread, mushy, tasty, and high in fiber. Adding oatmeal to bread is definitely the best way to getting more fiber, when it comes to bread.
Even whole grain wheat is very refined compared to oatmeal, so it's always good to add some oatmeal. Although, you do need some actual flour in order for the yeast to work properly. Otherwise the bread can become very dense.
---
Vegan Chocolate Zucchini Bread
Zucchini bread can also be a treat. One of the most popular sweet ingredients for zucchini bread is chocolate. Of cause, the chocolate needs to be vegan, if you want to keep the entire bread plant-based.
However, moisture from the squash and sweetness from the chocolate makes this a wonderful snack. It's actually quite similar to brownies in a lot of regards. Mainly because the texture, and even taste is rather the same.
At least that's my opinion. You should definitely try the vegan zucchini bread with chocolate at some point.
---
Is Zucchini Bread Vegan And Vegetarian
Most zucchini bread recipes you find online are entirely vegan. Most of them have fairly simple ingredients, and are quite healthy too. Although there are some recipes with eggs, or milk in the ingredients. This is especially true if you try to buy.
Making your own vegan zucchini bread is definitely the healthiest and safest way to get it. Especially because this enables you to add additional healthy ingredients, like oatmeal. That being said, some of the store bought breads are not vegan.
It's essential that you ask your baker, or read the ingredients list thoroughly, also watch out for the ingredient natural flavor. You simply cannot expect something to be vegan, and that goes for most things. Companies always find some way to add animal products, so watch out for those.
---
Customize Your Vegan Zucchini Bread
This is a simple recipe for zucchini bread, but it's definitely possible to add your own ingredients. Some people like to add carrots, blueberries, or even chocolate chips to their zucchini bread. You can definitely add any of these if you want.
Although, zucchini is already fairly high in moisture, meaning you need to tweak your measurements. This depends highly on the ingredients you want to add.
Blueberries, and other berries, are fairly high in water too, so you may want to leave out a little zucchini to make room for berries. Otherwise you could end up with a very soggy bread. Chocolate, on the other hand, is easier. Simply add reasonable amounts, as to not make the ingredients too prominent. It's a zucchini bread after all.
---
Vegan Zucchini Bread
This vegan zucchini bread is an amazing way to get more vegetables in your diet. Zucchini gives the bread an amazing thick texture and satisfies your hunger in no time.
Ingredients  
1/2

cups

water

20

g

yeast

1

tsp

sugar

1

tsp

salt

1 small

squash

125

g

oatmeal

100

g

whole wheat flour

325

g

wheat flour

1/2

cup

Walnuts

This is optional. You can even switch it up for other ingredients, such as berries or chocolate.
Instructions
Mix yeast and water until entirely dissolved.

Shred or blend squash fine or rough, depends on your preference.

Add squash, sugar, salt, whole wheat flour, and oatmeal.

Slowly add wheat flour, but note that it's not supposed to be very firm. Squash is very watery, and this is what makes zucchini bread so amazing.

Let the dough rise on the kitchen table for 1 hour and 30 minutes. You can also let it rise overnight, by putting it in the fridge.

Put the vegan zucchini bread into a prewarmed oven at 325 degrees F (165 degrees C). Bake for 40-60 minutes. Let it cool for 30 minutes or more.
Did you like my recipe?
Share and mention @veganpeak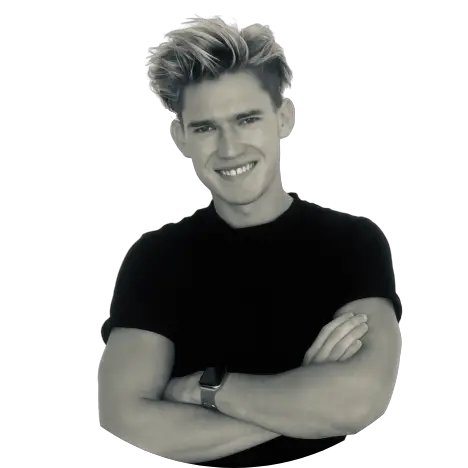 Hey, I'm Gus! I have been vegan for quite some years now, and have collected a lot of knowledge about the subject in this time. My goal with this blog is to spread the vegan message and make it easy to know exactly what's vegan and what's not.