Vegetable oil is not as simple as you may think, some are more ethical than others, but is vegetable oil vegan typically?
Most vegetable oils are entirely vegan, as they are without animal products. Although palm oil, coconut oil, almond oil may not be vegan. Palm oil is responsible for vast deforestation, and almond oil takes an incredible amount of resources to produce. Also, the coconut industry uses abused monkeys for picking coconuts. So that's not an entirely vegan product either.
So even though the question seems simple, it's never that simple. Vegetable is in the name, but being vegan is about much more than a diet. Another important aspect is the environmental concern, and many vegetable oils are bad in this regard.
This list goes over the different oils, not only does it answer if the vegetable oil is vegan, but also if you should consume it or not.
You may be surprised how harmful some of these vegetable oils are. Scroll down to the button for a quick overview.
---
Is Soybean Oil Vegan
Soybean oil is made solely of soybeans, so the ingredients are inherently vegan. Some store-bought oils may have added non-vegan ingredients, but the pure form is vegan. Although there are some environmental issues with soybean oil.
There are many reasons you may choose to go vegan. One of them is the environment, and soybean production is problematic in this regard.
80% of the US' soybean crops are genetically modified to withstand herbicides. The reason is that it enables the use of Roundup. It's specifically designed to kill unwanted weed and grass around crops. -And these crops can withstand it as they are genetically modified.
We, on the other hand, are not modified, and some amount of Roundup is bound to end up on our food. In fact, recent studies have found a 1% increase of glyphosate in our urine. That's alarming news, as that's the herbicide used to kill off unwanted weed and grass.
However, most crops are farmed using Roundup. So it would be pointless to call soybean oil non-vegan, as it would render most foods non-vegan as well.
Verdict: Disturbing Environmental Issues
---
Is Canola Oil Vegan
Like with most oils, the ingredients of canola oil are quite simple. In fact, there is only one which is, as the name suggests, oil from the canola flower. So the ingredients of canola oil are vegan as it has an absence of animal products. -Although it's not good.
The way canola oil is produced creates artificial trans fats. You may recognize trans fats as the sort of oils which are solid at room temperatures. Although, this is not the case for all canola oil you encounter, as it's modified further.
Some canola oil has up to 4.2% of trans fats. Granted, most are much lower, but even small amounts of artificial trans fats are unhealthy. In fact, it's so harmful to your body that many countries have downright banned the product, and others are the process.
So canola oil may be a vegan product, but it's far from a good option.
Verdict: Vegan, Has Artificial Trans Fats
---
Is Palm Oil Vegan
Palm oil is derived from the fruit of palms. So many recognize it as a vegan product as it's without any animal products. That may be, but the use of palm oil comes with a lot of environmental issues, so it depends on the reason for being vegan.
Some are vegan to make a difference for animals, while others do it for the environment. Although, the two are often interlinked, and especially in this instance. Palm oil is a huge contributor to the current deforestation. Some studies suggest that a football field-sized area of rainforest is bulldozed every 25 seconds.
Deforestation on this level comes with many consequences for not only the environment but also those who inhabit it. It's estimated that more than 148,000 Bornean orangutans have been wiped out in the last 16 years. That's due to this practice, and practices like it.
So palm oil does have many 'animal's lives on it's conscious. -Many of these close to distinction. Thus, it's not possible to call palm oil vegan. It may be better than actual meat, but it's not oil vegans should consume.
Verdict: Not Vegan
---
Is Coconut Oil Vegan
Coconut oil is everywhere, and it's even becoming more popular. You can use it in various dishes, including baking, but also as a beauty product. Coconut oil is present in many moisturizers due to their natural abilities on the skin
Coconut oil is entirely vegan as it's derived from coconut meat. At least in terms of its ingredients. Although, a major issue with coconuts is that some plantations use abused monkeys to pick them. So not all coconuts are vegan as many come from animal exploitation, which is considered non-vegan.
It even seems that most of the industry is based around the use of monkeys. However, the alternative to using animals is often something similar to slave labor. So it really depends on your stance about this specific point.
Many vegan organizations, including PETA, consider coconuts vegan, for the most part. So it's not uncommon for vegans to eat coconut anyway.
Verdict: Many Plantations Use Monkey Labor
---
Is Olive Oil Vegan
Olive oil is made of olives and is one of the better vegan options. It's among the best vegan vegetable oils in terms of environment and health. So should vegans have olive oil?
Olive oil is the best oil for vegans as it's free from animals, and contains many health benefits. This prestigious oil is high in essential antioxidants and is not linked to weight gain, as you may expect from pure fat, like this.
Thus, it's definitely the best choice for you. There are some environmental concerns, but you need to look at things in perspective. It may cause some environmental damage, but the same is true for every single food item. So don't let that discourage you from opting for olive oil in contrast to other alternatives.
Verdict: Vegan And Healthy
---
Is Cottonseed Oil Vegan
Cottonseed is a less commonly known oil made of cottonseeds. Untreated cottonseed oil is actually toxic and often used as a pesticide. So it needs refinement before it's ready for human consumption.
Cottonseed oil is vegan as it's typically free from animal ingredients. It's derived from cottonseeds which consist of around 15-20 percent oil. -And the environmental effects are not relatively bad compared to other oils.
It also comes with a lot of health benefits, if it's adequately refined. Unrefined cottonseed oil comes with a lot of side-effects that you definitely don't want.
Verdict: Vegan And Vegetarian
---
Is Sunflower Oil Vegan
Sunflower oil is a ubiquitous oil, and you may even have some in your house. It's of relatively high quality and low cost compared to others. So it's no surprise it's a household essential in many countries. -But is sunflower oil really vegan?
Sunflower oil is a vegan product in all regards. It's made of sunflower seeds, and the environmental impacts are not worrisome. At least not in relation to all the other kinds of vegetable oils.
This vegetable oil is a favorite in many types of cooking, including frying. That's due to the low boiling point, as it's a non-volatile oil. Meaning you can use it to fry foods without completely burning it into coal.
It also has a few health benefits, although it's nothing compared to the olive oil.
Verdict: Vegan And Vegetarian
---
Is Peanut Oil Vegan
Peanut oil is a rather mild-tasting oil derived from peanuts, otherwise known as groundnut oil. It's quite easy to extract oil from nuts as a simple peanut contains 40-50% oil.
Peanut oil is vegan since it's made exclusively of plant-based products, which is why it's categorized as vegetable oil. Besides the environment, the footprint of peanut production is not bad compared to other products. It takes 2.88 kg of CO2 to produce 2.2 pounds of peanuts, which is low compared to cheese, which takes 13 kg, respectively.
It's also a somewhat healthy vegan vegetable oil. That's because it's high in the good fats that our body needs, and low in the bad fats. So your body definitely benefits from a little peanut butter oil once in a while.
Verdict: Vegan And Vegetarian
---
Is Corn Oil Vegan
Corn oil is not the most widely used oil, and for a good reason. However, it may not be the best choice for vegans.
Corn oil has vegan ingredients, but 90% of the US corn production is made with genetically modified crops. Pesticides used on these leave trace amounts for consumption and skewed the natural balance in the process. Corn crops survive the pesticides due to modification, but the surrounding crops and animals do not.
There is also an ethical issue, as this industry is associated with a monopoly. That's because farmers are required to buy a specific brand to compete. -So corn oil may be a vegetable oil, but the production does have certain issues.
Verdict: Environmental Issues
---
Is Sesame Oil Vegan
You know sesame, and you probably eat it more than you know. It's a favorite in salads and on top of bread, such as burger buns. -Despite that, they're actually quite healthy, and so is the oil.
Sesame oil is vegan as it's a plant-based product, without vast environmental issues. It's a good vegetable oil compared to others. More environmentally friendly and healthy. So vegans can safely consume this vegetable oil.
Like olive oil, sesame oil is quite high in antioxidants. So that's an excellent reason to use it, as antioxidants help to prevent a wide range of diseases.
Verdict: Vegan And Vegetarian
---
Is Almond Oil Vegan
Almond oil has many health benefits, both inside and outside your body. It's packed with essential nutrition, and it posses amazing moisturizing effects on the skin. That being said, can almond oil really be considered vegan and vegetarian?
Almond oil is without animal products, but the almond industry has enormousness water usage. -With one study suggesting that one single almond takes 3.2 gallons of water to produce. That's why California who makes 80% of the world's almonds use more than 10% of their water usage on almonds.
So almonds are not with animal products, but the environmental impact is vast. Therefore many vegans opt to avoid almonds altogether. Although it depends on the reason why one may be vegan. -Some are vegan due to the animals and others the environment.
You can read more about almonds in this article about almond milk.
Verdict: Water Usage Is incredibly High
---
Is Pecan Oil Vegan
Now it's time for some exciting oils. Pecan oil is not something you encounter every day, so it may not be that relevant. Nevertheless, it's a nut oil made of the pecan nut.
Pecan oil is free from animal products, so it's considered both vegetarian and vegan. As with other nuts, it's also incredibly healthy, in moderation. It's not recommended to overindulge in any oils, and the same goes for the rest on this list.
Verdict: Vegan And Vegetarian
---
Is Flaxseed Oil Vegan
Flaxseed oil consists of oil pressed from flaxseeds, which is an incredibly healthy seed. In fact, it's so healthy that many take nutritional supplements of flaxseeds to get some of its health benefits. Mainly because it's so high in omega-3 fatty acids.
It's an entirely vegan product that has the promise to improve your health. I strongly recommend vegans to have some intake of flaxseeds, either in pure or oil form.
Verdict: Vegan And Incredibly Healthy
---
Is Safflower Oil Vegan
Safflower oil is an oil similar to the sunflower, in regards to the ingredient. It may not come as a surprise, but safflower oil comes from safflower. -Yes, a flower.
Safflower is vegan as it's cruelty-free, and its environmental impact does not seem to be noteworthy compared to other vegetable oils. It also comes with some assumed health benefits, such as improved blood sugar levels.
However, the positive effects of safflower oil are not substantial compared to some of the others on this list. So it's vegan, but you may want to opt for another vegetable oil.
Verdict: Vegan And Vegetarian
---
What Vegetable Oil Is Vegan
| | |
| --- | --- |
| Vegetable Oil | Is It Vegan? |
| Soybean Oil | Disturbing Environmental Issues |
| Canola Oil | Vegan, Has Artificial Trans Fats |
| Palm Oil | Not Vegan |
| Coconut Oil | Many Plantations Use Monkey Labor |
| Olive Oil | Vegan And Healthy |
| Cottonseed Oil | Vegan And Vegetarian |
| Sunflower Oil | Vegan And Vegetarian |
| Peanut Oil | Vegan And Vegetarian |
| Corn Oil | Environmental Issues |
| Sesame Oil | Vegan And Vegetarian |
| Almond Oil | Water Usage Is incredibly High |
| Pecan Oil | Vegan And Vegetarian |
| Flaxseed Oil | Vegan And Incredibly Healthy |
| Safflower Oil | Vegan And Vegetarian |
Is Vegetable Oil Vegetarian
The vegetarians can have all the different kinds of vegetable oils, including palm oil, coconut oil, and all the others. That's because vegetarianism is a diet, rather than a lifestyle, so it only extends to not consuming animals.
This means that there's nothing inherently wrong for vegetarians to consume products with environmental issues. Well, there are many reasons why vegetarians may want to avoid some of these oils, but not because of a vegetarian diet.
---
Conclusion
So, is vegetable oil vegan in general? Some might say that they are. However, some of these oils are extremely bad for the environment, which should render it non-vegan. After all, animals live in the environment and their homes are destroyed.
Vegetable oil is not always vegan, but most is. Just choose the more ethical and sustainable options, and help the world, little by little.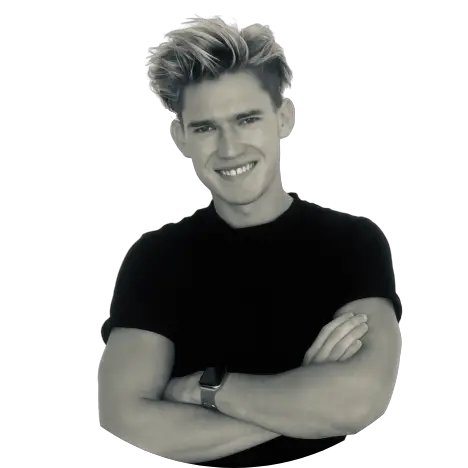 Hey, I'm Gus! I have been vegan for quite some years now, and have collected a lot of knowledge about the subject in this time. My goal with this blog is to spread the vegan message and make it easy to know exactly what's vegan and what's not.